Aerial photography and drone photography of real estates, cities and landscapes
Talk about building castles in the air! To complement my work as a professional photographer, I've started offering aerial photography in Bordeaux.
I've always been interested in flying, and nowadays you don't need a monstrous helicopter to take amazing aerial pictures.
Aerial photography in and around Bordeaux
I started working in and around Bordeaux some while ago. As a professional photographer, I love the landscapes at the Atlantic coast and further inland. The region around Bordeaux, known in France and all over the world for its wine, offers medieval cities and breathtaking landscapes.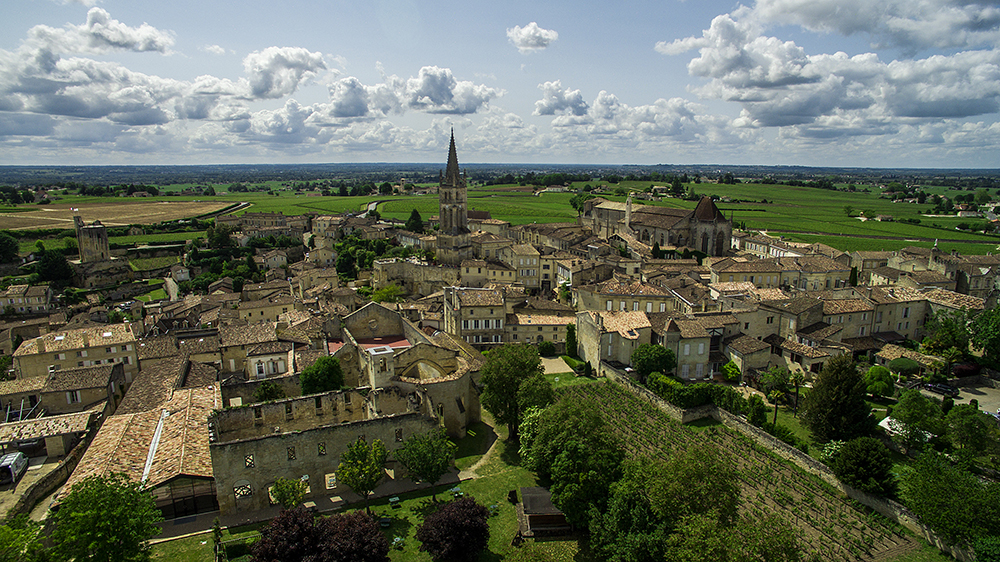 Many delicious red wines are produced in the region around Bordeaux, such as in Saint Emilion or in the Médoc wine region, but there's a lot more to discover.
The Cap Ferret is a unique landscape, bordered by oyster cultures. During the summer months it's besieged by tourists from all over France who come here to enjoy the sun and the beaches.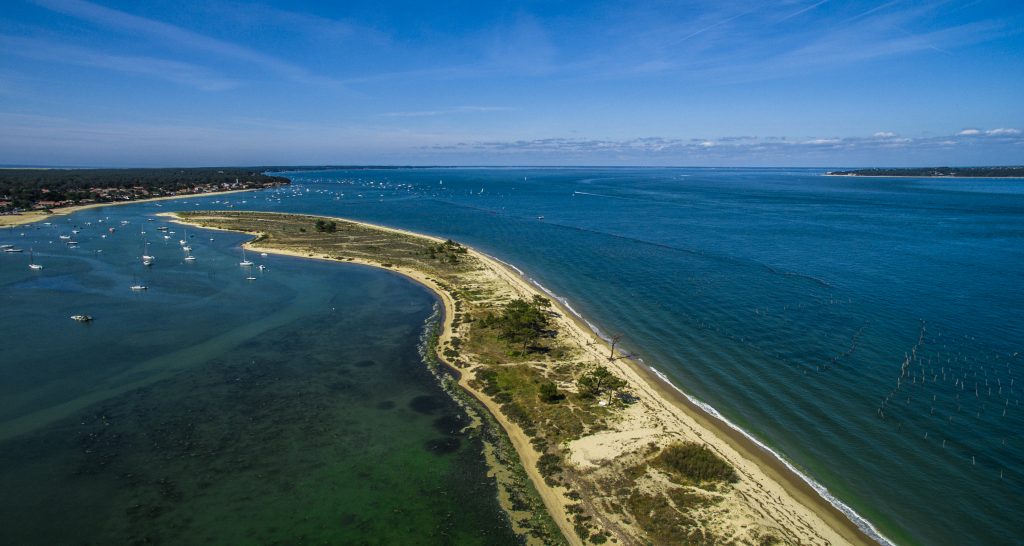 If you want to explore the Cap Ferret during the quieter months of the year while still enjoying the sun, you should make your way there from April to June or from September to October. I explored the region in May, and high above it all you can get a glimpse of the beauty of the region. The shadows of the oysters shimmer beneath the water, and the beaches lie deserted under the warm sun.
The Dune of Pilat, a miracle of nature
Unbelievably, the Dune of Pilat is 110 metres high. Its white sand stretches into the dark blue Atlantic. You'll only be able to grasp its size when rising high above it, so of course I couldn't resist some aerial photography. There's only a small part of the Dune du Pilat where flying a drone is allowed.
Aerial photography at Saint Emilion
Saint Emilion is a city 40 kilometres to the East of Bordeaux. It has a very long history, and it's known for the St-Emilion wine, one of the region's largest wine appelations.
Seen from above, the medieval city of Saint Emilion lies nestled between green fields.
Aerial photography for real estate, drone photography for castles and estates
In the times of Airbnb everyone is trying to gain the advantage over their competitors. Airbnb and booking.com can help you market your apartment, your house or your castle, but they also make it difficult to hold your own.
It's important to best represent your holiday home. The same goes for any kind of real estate or property. Aerial photography can help you convince your customer or buyer!
This is why I offer drone photography for your real estate. Of course I work within the regulations: in France, you need a licence to fly a drone, the "brevet théorique ULM", as well as a Manuel d'Activités Particulières (MAP). Commercial use of drones is impermissible outside of these regulations.
If you're looking for more information on the commercial use of drones in France, don't hesitate to contact me.