A car photoshoot with a Skoda Felicia convertible at Cap Ferret, a peninsula in the vicinity of Bordeaux
The Skoda Felicia convertible was produced between 1957 and 1964 and has become something of a collector's item. It's pretty hard to find one on the market, but if you do the price ranges between 19000 and 39000 Euros. I had the chance to photograph this beautiful Skoda Felicia convertible while on the job as a professional car photographer in Bordeaux.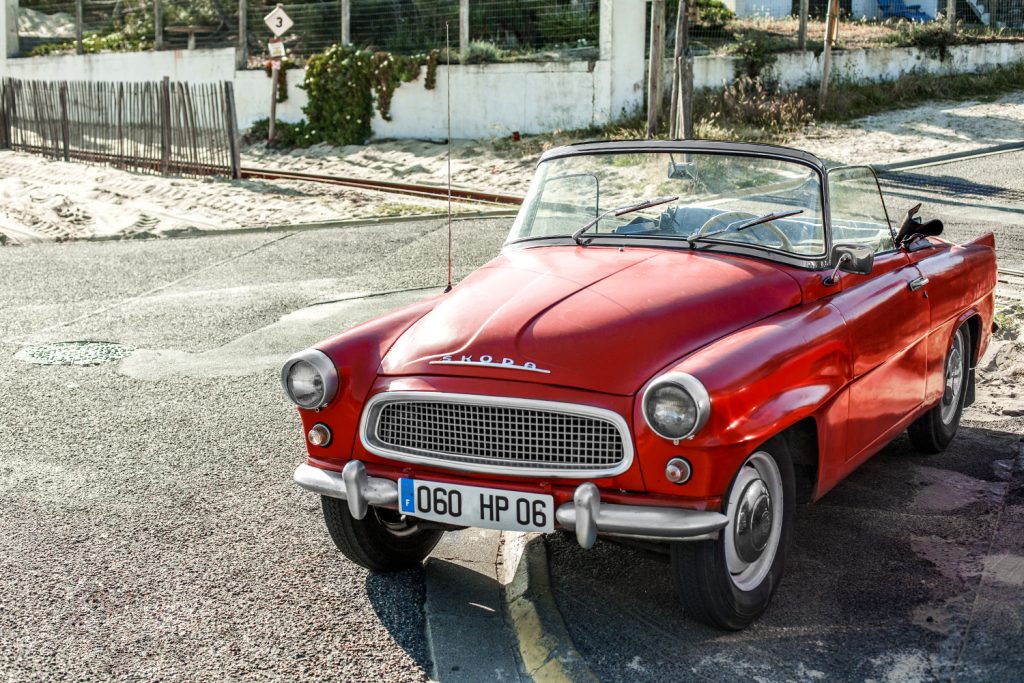 The pleasure of driving a Skoda Felicia on the Atlantic coast
When the sun dips into the Atlantic ocean at Cap Ferret, nothing feels more mediterranean than taking a Skoda Felicia convertible for a spin. Gliding along the sandy streets in the rhythm of a French apéro at the base of the Dune du Pilat, the world is at your feet.
"Only 14.863 cars of the type 

Škoda Felicia were produced

"
Because not many Skoda Felicias were produced, it is astonishing to find a functional Skoda Felicia on French streets.
Whether they're vintage or new, I offer professional car photography in Bordeaux and in Paris.