After working as a photographer in France for many years, I've finally arrived in Bordeaux! Bordeaux stands for world class viticulture, wineries and vineyards.
In Bordeaux, there's always more work for a photographer
Bordeaux, a region that also has the French appellation Bordelais, is one of the largest wine regions of the world. There are 3,000 "châteaux" vineyards in Bordeaux, making it one of the most beautiful regions in France. That also means that there's always a lot of work for photographers, and my preference for good wine thus turns into hard work.
A few days ago I photographed a famous white wine in my studio in Bordeaux for ELLE, a French magazine. I was tasked to photograph it in the same way I would photograph a bottle of perfume. Long shadows and shimmering light reflexes turn the wine bottle into an elegant object of desire. While it still has a sophisticated air about it, it is supposed to be more attractive to a younger clientele. I outsourced post production to the professional image editors at Pimpyou. Big thanks to the team in Paris!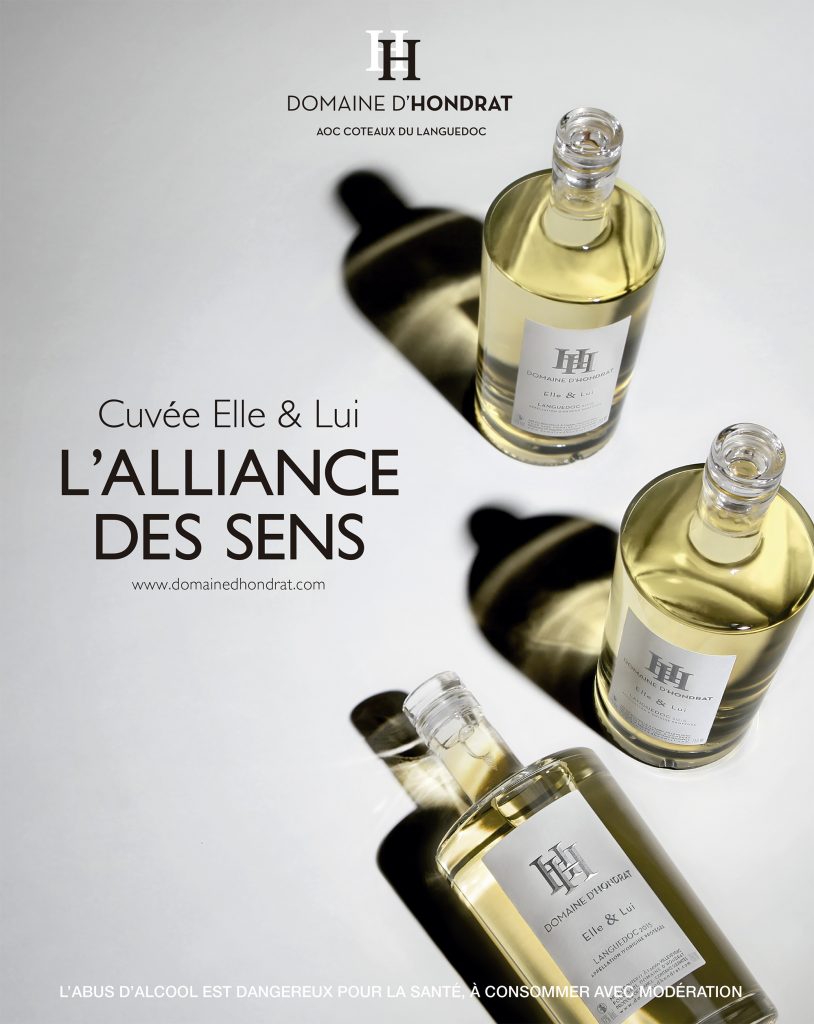 Preparing this photoshoot wasn't easy: there was only one wine bottle that I could photograph, and I needed to make the silver relief on the label pop.
My assistant and I were able to succed with a calm heart and a calm hand. Post production took care of the rest! Working as a photographer in Bordeaux, I have now specialized in gastronomy. I offer product aerial photography for wineries Bordeaux and real estate photography for wineries and vineyards (châteaux and domaines).
Viticulture in Bordeaux
Bordeaux and Bordeaux Supérieur are the appellations for 60 % of the wine grown in the Gironde region.
Not all Bordeaux wines are the same
There are regional differences. Some regional wine appellations are Médoc, a red wine, Haut-Médoc, a red wine grown further to the South at a higher altitude, and Graves for red and white wine grown to the South of Garonne and Bordeaux.
Entre-Deux-Mers is a very dry white wine. Other appellations that are grown on the right bank of the Dordogne are the Côtes de Bordeaux: Côtes de Bourg, Côtes de Blaye, Premières Côtes de Bordeaux, Côtes de Bordeaux-Saint-Macaire, Côtes de Castillon and Côtes-de-Francs.
Some high quality wines have a municipal appellation, including some of the most famous and most expensive wines of Bordeaux, such as Margaux, Moulis, Listrac, Saint-Julien, Pauillac, Saint-Émilion, Pomerol, Lalande-de-Pomerol and many others.