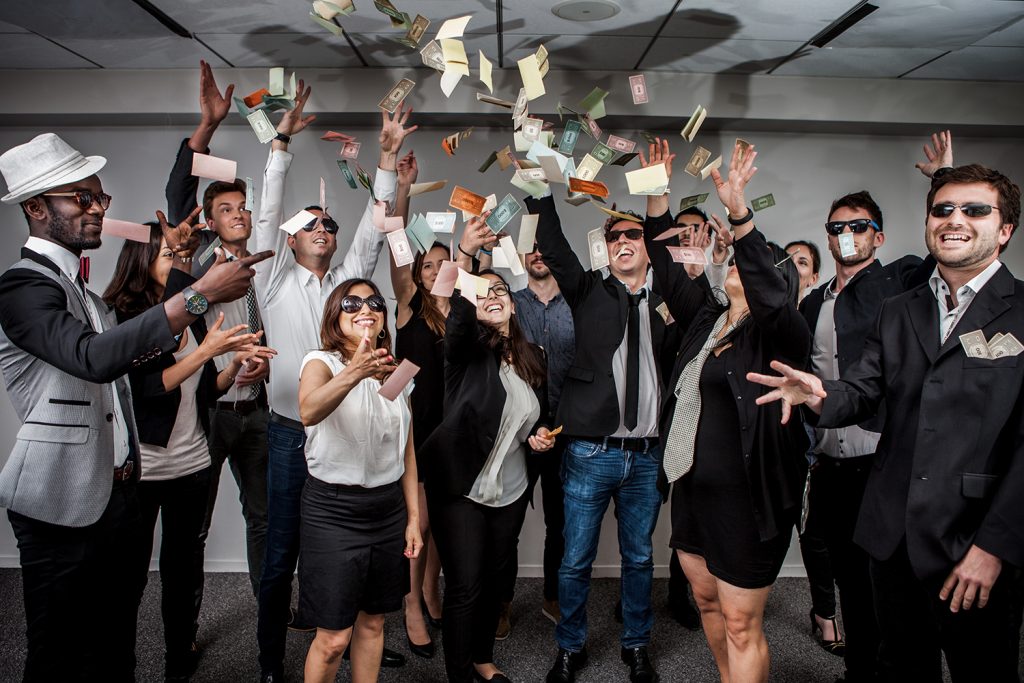 A few days ago I organized a small photo booth photoshoot for the French company LeGuide.com S.A in Paris, which is a part of Lagardère SCA. For a professional photographer, it's always fun to be able to organize fun photoshoots!
Usually, photo booths are little boxes in which you take automatic photos, but recently they've become a phenomenon on events and parties. They're built so that guests can take pictures of themselves, alone or in groups. To make it even more fun and creative, masks and other accessories are provided.
You can also use wigs and other disguises.
I don't have an automatic photo booth, but I offer my services as a living photo booth. That way, I can animate the photo shoot and pose the participants. I can also choose the right angle depending on the theme of the shot.
A photo booth photoshoot is a lot of fun, and it's a great way for companies to bring their employees together. The different teams can prove their creativity, and it's even possible to organize a photo booth competition.
Fancy a photo booth photoshoot? Don't hesitate to message me if you have any questions or if you'd like to book a corporate photoshoot!