Everyone's favourite trade fair photographer
A lot of people have started recognizing me at the trade fairs of Paris Nord Villepinte!
I have no idea how many trade fair photoshoots I've organized, but I'm pretty sure that I've taken pictures of more than 100 trade fair stands and trade fair events.
This time, I worked with a German company, who hired me as their trade fair photographer. As you can see in these photos, they wanted to show their trade fair stand as a communication hub.
A trade fair photoshoot can take between one to one and a half hours, depending on the visitor flow. The lighting at trade fairs is a challenge because every trade fair stand is different. While the lighting is perfect for showing off the booth, it might not be as perfect for the people visiting it.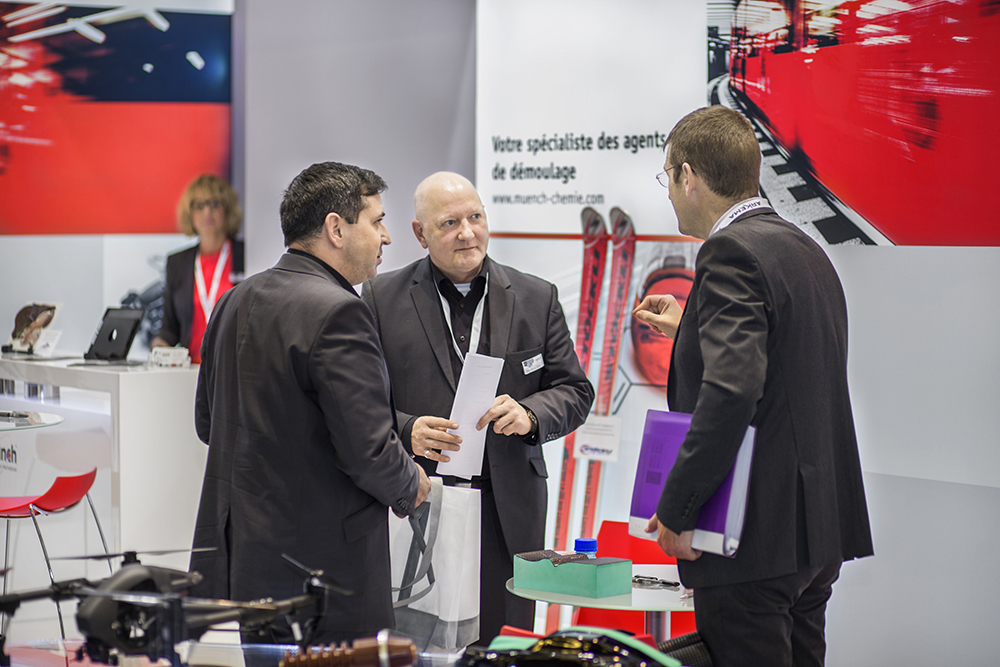 I work with mobile flashlights to counteract this. That way, everyone is shown from their best side!
Dynamic trade fair pictures should be brimming with life
It's important to find the right angle and the right moment, but it's even more important not to disturb the visitors.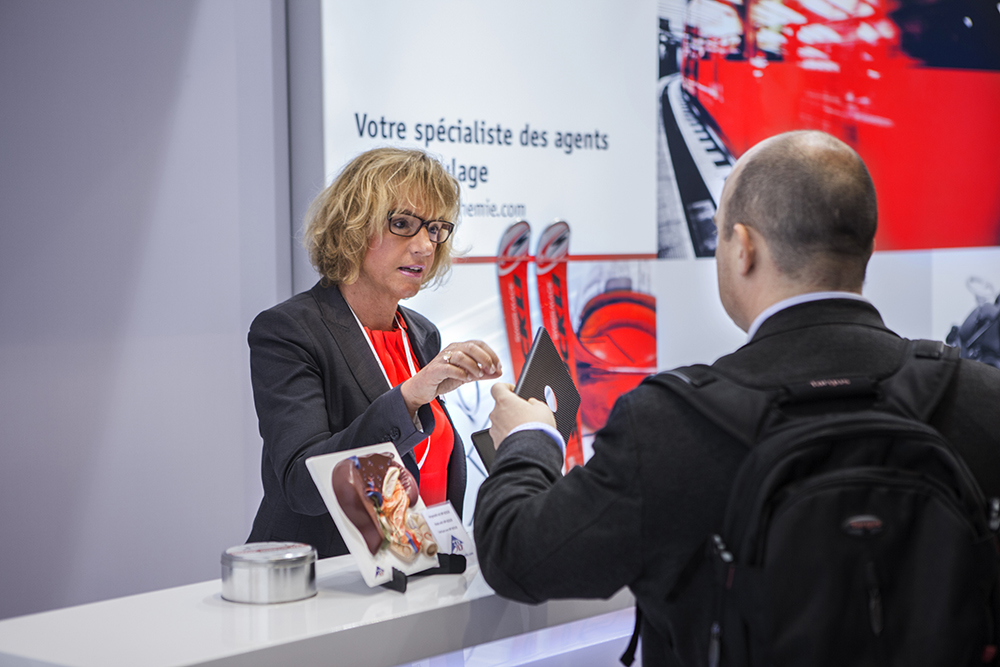 Usually, a trade fair photoshoot takes at least one hour. In post-production I will edit the pictures and correct any distortions that are due to the wide angle necessary to photograph the whole booth.
Post-production might take anywhere between 4 to 10 hours.
I offer trade fair photoshoots in Paris and anywhere else in France as well as in many German cities such as Frankfurt, Hannover and Cologne.
If you'd like to know more about trade fair photoshoots or event photoshoots, don't hesitate to contact me for an individual offer.